Luci Color Inflatable Solar Lantern Frosted
Price: $24.95
Inflatable Color Solar Lantern.
7 LED colors, all in one! Red, green, blue, purple, yellow, cyan, orange, and white.
Why settle for one color when you can have eight? Choose the mood by setting a color, or cycle through them all in sequence. It's waterproof, lightweight and completely solar.
These lights tap into a source of energy that's limitless and readily available to everyone on the planet – our sun. Advancements in renewable tech have given us the means to literally put the power of the sun into a device that fits in the palm of your hand. Every lantern is solar powered, lightweight, super bright and never needs batteries. It is all weather resistant and comes with built in hanging straps.
The lantern is a pocket-sized footprint lantern, flashlight and emergency light, all-in-one.
Needing only sunlight to stay charged, the lantern shines reliably through storms, blackouts, roadside trouble or when ever you need light. Waterproof, lightweight, and extremely durable, tuck one in your travel bag, keep one in your car and store one in your emergency kit or go bag.
Special Note:
LED solar lanterns make sense!
The LED solar lantern is a pocket-sized lantern, flashlight and emergency light all in one. With adjustable flashlight lighting and a high-visibility red emergency S.O.S. flasher, it prepares you for anything that might come your way – from hurricanes to power outages to roadside trouble. Especially compact and bright, the lantern fits easily into any drawer, glovebox or emergency kit.
Features:
Great for blackouts, emergency lighting, emergency kits, travel, outdoor lighting
Lantern, flashlight and emergency light all-in-one
Waterproof & floats
Lightweight (2.6oz / 75g)
Frosted finish
100 ft2 (9 m2) lighting area
10.8 cm height | 12.7 cm diameter | 2.5 cm collapsed
Charges in 8 hours direct sunlight, lasts up to 7 hours
Rechargeable battery included
1 year warranty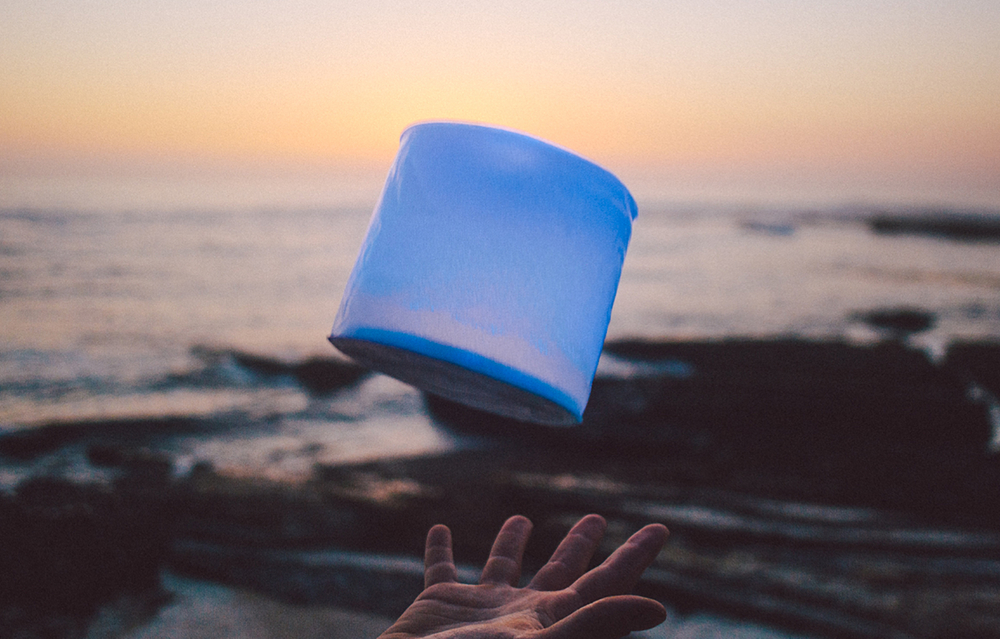 Emitting bright colorful light through a sparkle finish, Luci Color shines up to 6 hours on a single charge. With no batties needed, you can recharge simply by adding a little sun.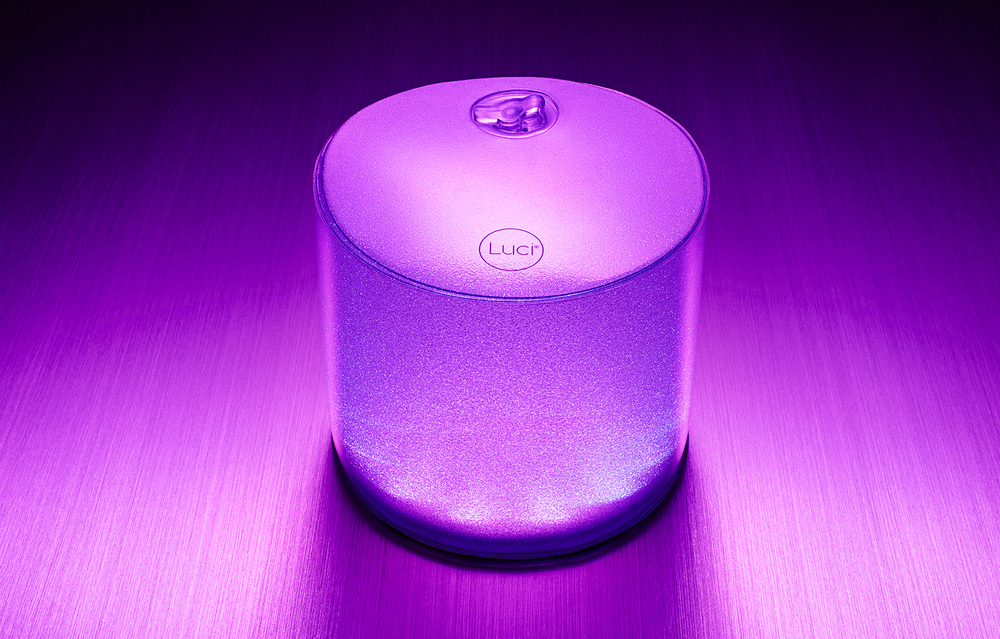 With 8 bold colors to choose from, you can transform any space at the click of a button. Luci color will make sure that life is lived to its fullest (color)!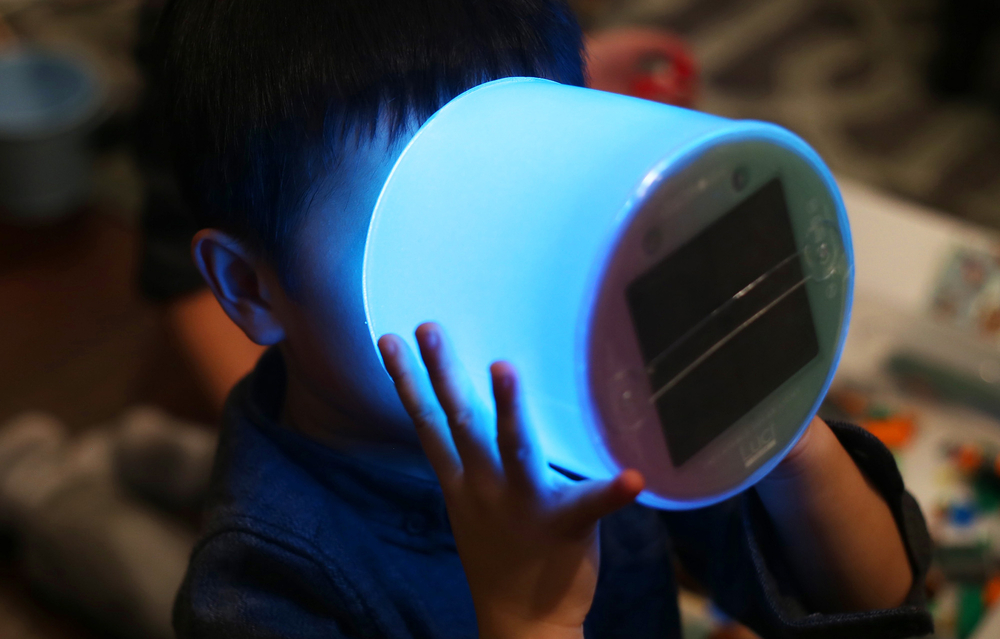 Lightweight, waterproof, and durable, Luci Color can survive the wear and tear of all of life's adventures - it can even withstand up to 150 lbs of pressure. Yes, really!
Description

Inflatable Color Solar Lantern.

7 LED colors, all in one! Red, green, blue, purple, yellow, cyan, orange, and white.

Why settle for one color when you can have eight? Choose the mood by setting a color, or cycle through them all in sequence. It's waterproof, lightweight and completely solar.

These lights tap into a source of energy that's limitless and readily available to everyone on the planet – our sun. Advancements in renewable tech have given us the means to literally put the power of the sun into a device that fits in the palm of your hand. Every lantern is solar powered, lightweight, super bright and never needs batteries. It is all weather resistant and comes with built in hanging straps.

The lantern is a pocket-sized footprint lantern, flashlight and emergency light, all-in-one.

Needing only sunlight to stay charged, the lantern shines reliably through storms, blackouts, roadside trouble or when ever you need light. Waterproof, lightweight, and extremely durable, tuck one in your travel bag, keep one in your car and store one in your emergency kit or go bag.

Special Note:

LED solar lanterns make sense!

The LED solar lantern is a pocket-sized lantern, flashlight and emergency light all in one. With adjustable flashlight lighting and a high-visibility red emergency S.O.S. flasher, it prepares you for anything that might come your way – from hurricanes to power outages to roadside trouble. Especially compact and bright, the lantern fits easily into any drawer, glovebox or emergency kit.

Features:

Great for blackouts, emergency lighting, emergency kits, travel, outdoor lighting
Lantern, flashlight and emergency light all-in-one
Waterproof & floats
Lightweight (2.6oz / 75g)
Frosted finish
100 ft2 (9 m2) lighting area
10.8 cm height | 12.7 cm diameter | 2.5 cm collapsed
Charges in 8 hours direct sunlight, lasts up to 7 hours
Rechargeable battery included
1 year warranty

Emitting bright colorful light through a sparkle finish, Luci Color shines up to 6 hours on a single charge. With no batties needed, you can recharge simply by adding a little sun.

With 8 bold colors to choose from, you can transform any space at the click of a button. Luci color will make sure that life is lived to its fullest (color)!

Lightweight, waterproof, and durable, Luci Color can survive the wear and tear of all of life's adventures - it can even withstand up to 150 lbs of pressure. Yes, really!

Reviews
---