Another excellent Oregon outdoor experience video with the SilverFire Scout, this work was unsolicited and produced by Dereck Traeger of Traeger Media! Nice work Derek! Contact: Derek at (503) 428-1975 http://traegermedia.com
---
COVID-19
The COVID-19 virus is deactivated at 145 degrees after 5 minutes with just a few twigs. All of our stoves are good options to sanitize water, food, or to clean masks, cookware, and other home items! Be Well! Explore our Website! New Cookware, Solar Cookers & more! SilverFire, the home of clean secondary combustion!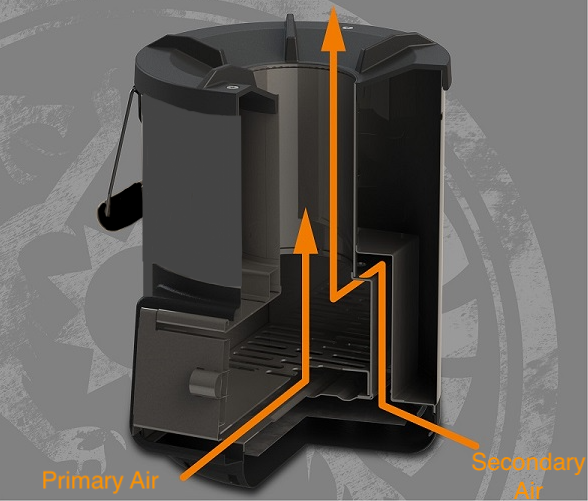 Stove Comparison Chart
---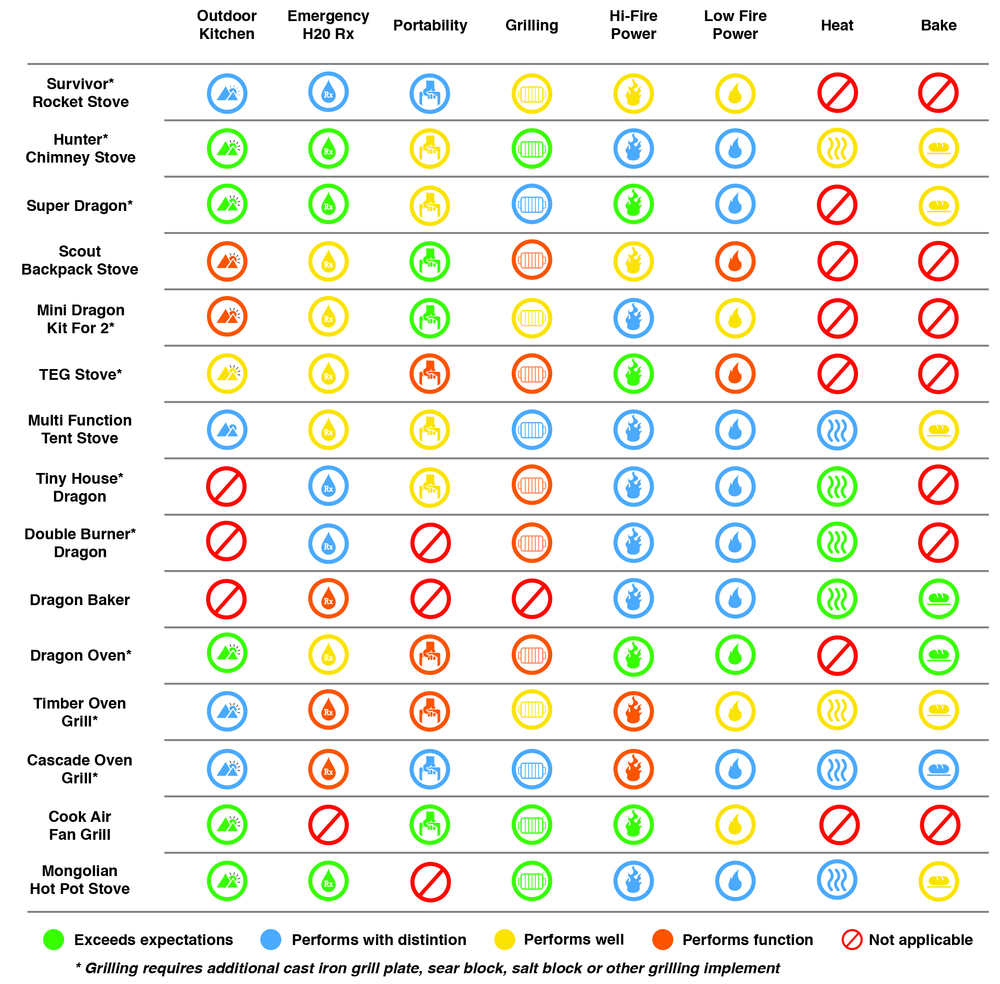 SilverFire Portable Stove Options:
SilverFire Recreation or Emergency Off-Grid Cooking Products!
Gourmet Home Cooking or Disaster Preparedness!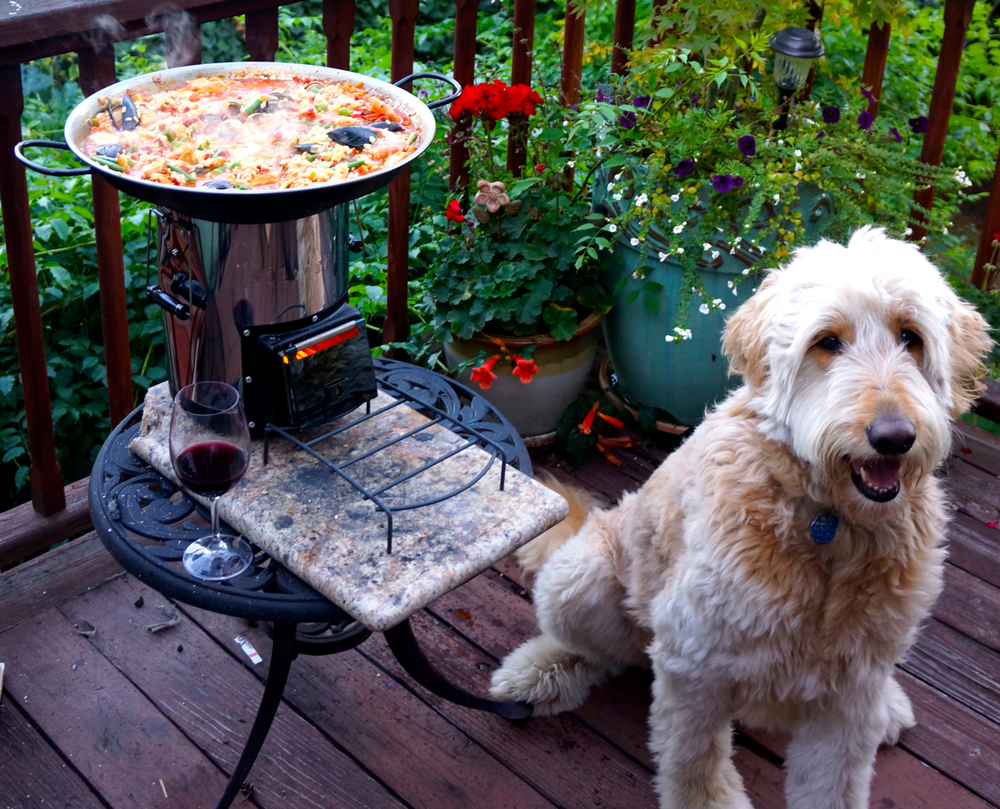 In an Emergency Sanitizing Water, Preparing Meals, and Access to Hot Water to Clean Becomes Your Real Priority!
Mother Earth Provides Free Fuel! Why Buy Fuel?
SilverFire will be closed now through December and there will be no shipments processed until we reopen. SilverFire is relocating to Washington State. Our new location by appointment will be 408 N. Main Street Coupeville, WA 98239. We apologize for any inconvince during this relocation transition.
Sales: 541 222-9212 Pacific Time 10 AM - 5:00 PM Pacific Time
Enjoy exploring the largest selection of off-grid cooking products and more!
Large packages over 75 lb., require truck freight quotes.
The online shopping cart is for Continental USA orders only.
Return shipping is the responsibility of the customer and restocking fees are applicable.
AK, HI, PR, & International orders require quotes, the additional shipping is processed offline.
International orders are subject to International shipping fees (payment instructions emailed with quote).
EU orders are currently suspended due to predatory shipping charges, VAT charges, tariffs, and additional admin burden.
Humanitarian

SilverFire's mission as a leading designer of clean cook stoves is to protect humans from the health and environmental impact of emissions from open fires, inefficient cook stove designs and the destruction of forests, due to charcoal production and inefficient fuel use. SilverFire is headquartered in Eugene, Oregon. Our humanitarian stove program is structured on a direct FOB unit stove cost for developing World locations. This price schedule is not applicable for developed World markets. Please contact us at sales@silverfire.us for pricing and the scope of your humanitarian project. Our Survivor rocket stove, Hunter Chimney stove, and skirted Dragon Pot are 3 of our most popular humanitarian products.

Our most recent Humanitarian project was in The Marshall Islands. The container of stoves were purchased with UNDP (United Nations Development Plan) funding, and coordinated by the KIO organization based in Majuro. Our products were chosen over StoveTec and EcoZoom, due to greater efficiency and durability. SilverFire donated an additional 60% of our very important skirted Dragon Pots to maximize reductions of required fuel, emissions, and reduce time to boil for these folks. The primary fuel used in the Pacific Islands is palm fronds and spathe to sanitize water, cookware, and to cook a meal. Well designed cookware can have a dramatic impact on the outcomes of a successful humanitarian project.

Contact

SilverFire Disaster and Recreations Stoves & Cookware, LLC

Showroom / Warehouse Post Oregon Move (in process Fall 2021)

408 N. Main Street

Coupeville, WA 98239

USA

Questions? sales@silverfire.us or call 10 AM - 5 PM Pacific Time (Monday through Friday)

Sales: 541 222-9212 Pacific Time Zone, 10 AM - 5:00 PM USA Domestic & Humanitarian Sales USA International code: +001

SilverFire Warehouse: In process of relocation July 2021 Open 10 -5:00 PM Monday through Friday, by appointment.

Wholesale:

SilverFire supports domestic and developed nation volume discount orders. These include wholesale, retail, and bulk customer purchases, with payment due at the time of shipping. Please see our humanitarian link for International developing nation orders. Humanitarian volume container orders and pricing is not available for developed nations.

Domestic freight is shipped on skids or by a container. We allow customers to mix products with pallet orders. Standard 42" x 48" pallets hold 48 stove units and average around 750 lbs. We pass on our established domestic shipping discounts for all pallet purchases. Retailers may elect to participate in our drop shipment program for our portable products. Drop shipment customers start off with a 1/2 pallet stove order minimum. All drop ship customers start at the 24 unit product discount level, plus postal fees, carton, & packing material cost. All discounts are based on volume pricing schedules. The larger the sustained volume sold, the deeper the discounts will be provided.

Our best profit margins are with volume pallet orders, however many of our web-based businesses prefer for us to handle the logistics and have no warehouse capacity. We also have web-based dealers that prefer higher margins and stock products in their residential premises. We serve a wide variety of customers, organizations, and business models, large & small.

All initial orders must describe the delivery site. Commercial and urban destinations are less expensive than rural or residential locations. All delivery locations that do not have a loading dock or forklift require a lift gate delivery. Farms are classified as residential rural locations, even if commercial activities are present. It can be more cost-effective for volume order customers to identify a commercial location with a loading dock or fork lift. We do have specialized full container load pricing and support for orders for 1,000 units or greater. Please contact us for current price list.

SilverFire Sales: +001 541 222-9212 Pacific Time Zone, 10 AM - 5:00 PM

SilverFire Showroom / Warehouse: 2472 Willamette Street Eugene, OR 97405

SilverFire® specializes in wood and biomass/bio-fuel clean cooking technology and features leading rocket stoves, gasifier stoves, rocket bread ovens, solar cooker designs, and specialty bio-fuel cookware (including gourmet salt stones, Asian grilles, & stone grills). SilverFire offers a wide range of clean cooking products for disaster, recreation, and everyday family cooking. See Products, Accessories, & Oven listings to see the complete SilverFire Product offerings.

We specialize in products used in outdoor kitchens, indoor kitchens, off-grid application, tailgate parties, camping, canning, backpacking, emergencies, survival, humanitarian use, BBQ's, gourmet cooking, and for those concerned about the environment. SilverFire® products include Rocket Stoves, Gasifier Stoves, TLUD Stoves, Backpack Stoves, Fixed Chimney Stoves, Wood Burning Ovens, an adjustable Solar Cooker, Utensils, and Specialized Cookware.

The SilverFire mission is to facilitate the availability of quality clean cooking biomass and solar products for both commercial and humanitarian use. All of our wood and biomass burning cookstoves, solar cookers, and cookware are ideal for family backyard cooking, survival, off-grid application, recreation, or daily meal preparation. Free fuel (biomass twigs, construction debris, and flammable ground scrub) is available all around us, often right under our feet. SilverFire quality products are fun and efficient to use. These products will provide years of family use. They are safe, environmentally responsible, and cheap to operate.

Why buy fuel? Twigs, biomass, and sunlight are free. Why rely on fuel sourced by commercial distribution and large corporations, when free fuel is readily available? Cook for free and protect your environment with found renewable fuel sources (sunlight, twigs and flammable ground scrub). Protect your family. This is easy with SilverFire® clean wood and biomass burning products and solar cookers. Fossil fuel, charcoal, coal, and most commercial fuels are non-sustainable and detrimental to our environment.

International disasters are on the rise. Every family should have an independent means of providing safe drinking water, be able to cook a meal, or sanitize cookware without depending on fossil fuels, or fuel that relies on commercial distribution. Our quality wood burning stoves and solar cooker allow you to cook free in emergencies, for fun, or everyday use. The data is clear, you should be ready, you should be prepared. Most importantly, have fun cooking with SilverFire products!

Note Current Trend of Government Disaster Data:

SilverFire® Disaster and Recreation Stoves & Cookware headquarters are located at 21472 Willamette Street in Eugene, Oregon 97405. In addition to a distribution center, SilverFire operates a retail showroom where consumers visit and see the newest developments in rocket stove and gasifier stove technology, & energy saving cookware. The showroom is dedicated to showcasing many of the most advanced clean-burning wood & biomass cooking products on the planet.

We have entered a new era of clean-burning stove technology that is unprecedented in the industry, and SilverFire offers these new advanced gasification technologies with all their Rocket and Gasifier (TLUD) stove designs. Todd Albi, President of SilverFire® has been instrumental in developing advanced rocket stove and gasifier stove technologies and partnering with the most advanced biomass and biogas manufacturers in the world.

Mr. Albi was formerly the founder and former Managing Director of StoveTec® rocket stoves, supporting the Aprovecho Research Center. Numerous clean cooking technological advances, expanded use of secondary gasification, and consumer demand for improved quality and greater durability other stove manufactures offered, were the driving forces to create SilverFire® Disaster and Recreation Stoves & Cookware, LLC for both developed and developing nation markets. The result is SilverFire® offers many of the most advanced and durable clean cooking biomass stoves available today. See our Products link to view stoves, cooking accessory, and oven products. We offer both portable and large fixed home cooking options. SilverFire® products range from the most compact backpack gasifier / go bag stove, to large family units. SilverFire® offers portable and fixed stoves capable of both indoor and outdoor cooking, baking, and heating applications.

Every day over 3 billion people in the developing world cook food on open fires or inefficient cookstoves fueled by coal or solid biomass, jeopardize human health, contribute to household & community air pollution, and impact environmental devastation by depleting forests and increasing soil erosion. 4 million premature deaths occur every year due to exposure from toxic smoke emissions. Consequently, women and children are disproportionately impacted by household air pollution.

SilverFire is a provider of high-quality clean cookstoves to protect humans from the health and environmental impact of inefficient cookstoves and inappropriate fuel use, such as charcoal, coal, & fossil fuels.

Returned SilverFire products subject to 25% product restocking fee and all shipping costs are non-refundable.

Questions?

SilverFire Sales: +001 541 222-9212 Pacific Time Zone, 10 - 5:00 PM Pacific Time (Monday - Friday) USA Domestic & Humanitarian Sales

SilverFire Warehouse: +001 541 485-7114 Pacific Time Zone 10 -5:00 PM

Privacy Policy: Your privacy is critically important to us. Our organization shares no emails or data to outside parties, other than your email to route your package tracking number from our package delivery carrier.

We don't ask you for personal information unless we truly need it.
We don't share your personal information with anyone except to comply with the law, develop our products, protect our rights, or to provide a package tracking number.
We don't store personal information on our servers unless required for the on-going operation of one of our delivery services.